HMRC orders builders to pay up on tax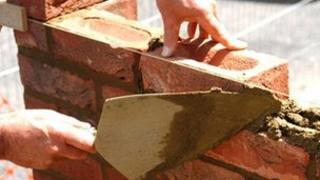 Construction workers who are dodging tax have been told to pay up ahead of a planned crackdown by the UK tax authority.
Traders who carry out roofing, joinery bricklaying, window fitting and carpentry will be targeted by HM Revenue and Customs (HMRC).
The clampdown, later this year, follows other campaigns with doctors, dentists and tutors in the spotlight.
The tax authority will use web searches to target those dodging tax.
Inspectors will put together a jigsaw of information in order to find out where traders may not have been declaring income and not paying tax as a result.
'Intent'
In other campaigns, HMRC will also put direct selling under the microscope by looking at the tax returns of people paid to buy and sell goods directly, such as on the doorstep, or who receive commission on these sales.
The authority will give all these workers the chance to come forward to settle any unpaid tax, or face larger fines when a deadline has elapsed.
"We are offering all the people targeted the opportunity to come forward," said Marian Wilson of HMRC.
"Penalties will be higher if we come and find people after the opportunity. A criminal investigation may also result. I therefore urge them to disclose unpaid tax voluntarily."
Gary Ashford, of the Chartered Institute of Taxation, said: "These campaigns are a real statement of intent from the government."
The coalition aims to save £7bn over this Parliament by tackling tax avoidance, evasion and fraud.
HMRC also said that it was going to focus on high-earners who did not declare additional income because they failed to complete their tax returns.