US military to ease curbs on women in combat roles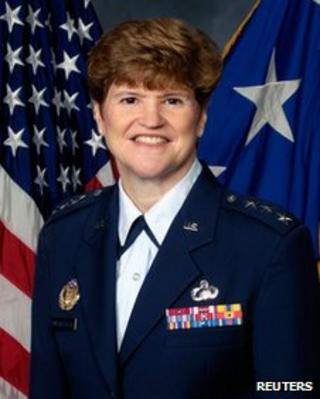 The US military has announced plans to ease restrictions on women serving in combat roles.
While women will still be barred from infantry, armour and special operations positions, the most dangerous posts, they will be closer to the front lines.
But an advocacy group for women in the military said the policy did not go far enough. Women make up about 14% of the US armed forces.
The move reflects new realities ushered in by the Iraqi and Afghan wars.
Correspondents say that in conditions where battle lines have become increasingly blurred, it has become less and less possible to keep women out of combat conditions.
'Levelling the field'
The new policy would open to women about 14,000 new roles - mostly in the Army and Marine Corps - which were previously denied to them.
There are few restrictions left on female service members in the Navy and Air Force.
Under these changes women would be able to take up posts ranging from tank mechanics to rocket-launcher crew members.
But women would still be ineligible for 238,000 jobs - almost one fifth of the armed forces - mainly in special forces and infantry units.
The policy, which was initiated by recommendations from Congress' Military Leadership Diversity Commission last year, will take effect after 30 days, unless Congress moves to block it.
Traditionally, women have been based in brigades (about 3,500 troops) along with top command and support personnel under the 1994 combat exclusion policy.
But the new changes would place women in battalions, groups of about 800 personnel, which would bring women into closer contact with the enemy.
"We believe that it's very important to explore ways to offer more opportunities to women in the military," Pentagon Press Secretary George Little told a briefing on Thursday.
He added that while the review has been "thorough and extensive", the military will continue to look for ways to expand opportunities for women in the armed forces.
The Service Women's Action Network gave the policy a qualified welcome.
Its director Anu Bhagwati, a former Marine captain, said: "It's time military leadership establish the same level playing field to qualified women to enter the infantry, special forces and other all-male units."
Meanwhile, retired Army Lt Col Robert Maginnis said the report would not necessarily improve national security.
"This does not dismiss the sexual tension issues, nor does it dismiss the differences physiologically between men and women in terms of cardiovascular fitness," he told the Associated Press news agency.
The Pentagon did not take up other recommendations put forward by the congressional diversity commission, which related to sleeping and privacy arrangements for servicewomen, limits on physically demanding jobs, and restrictions on women joining special forces.
There are about 200,000 women on active duty in the US armed forces. Of more than 6,300 troops that died in Iraq and Afghanistan, 144 were women.