'Energy literacy' to be examined by MPs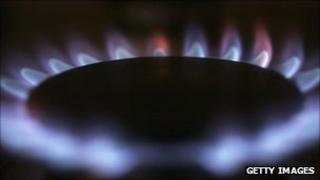 The "energy literacy" of gas and electricity billpayers is to be tested during an inquiry by a committee of MPs to see if more education is needed from the industry.
The jargon used on bills and the barriers to people switching providers will be put under the spotlight by the Energy and Climate Change Committee.
Public perception of electricity and gas prices will also be examined.
Regulator Ofgem has suggested companies offer standard, simpler tariffs.
Jargon
The committee's inquiry will consider whether people want to actively participate in the energy market, by switching suppliers, and if there is anything stopping them doing so.
It also wants to find out whether people are aware of schemes such as smart meters and putting energy efficiency measures into homes.
The language of energy will also be studied. For example, whether people knew how much the cost changed according to usage - and how this was displayed on a bill.
Kilowatt hours (kWh) is the standard measurement on an energy bill that shows the billpayers' usage.
The inquiry will ask whether more education is needed and, if so, who should deliver it.
'No-frills'
Ofgem believes that many customers are confused by the plethora of confusing tariffs on offer.
This leads to them staying put on expensive deals when they would benefit from a switch, if only they could tell which was the cheapest alternative.
So Ofgem has proposed that domestic energy customers are offered the choice of simpler tariffs.
Each firm would have one standard tariff for each of the three payment methods - cheque, direct debit and pre-payment meter - and per fuel. So there would be six standard tariffs per firm.
Suppliers would still be able to offer as many sophisticated tariffs as they like - including dual-fuel tariffs. Those would be at fixed prices, with the exception of tracker-style tariffs, and also for fixed terms.
This story was first published on 10 February 2012