Pension deficit dips below record, says PPF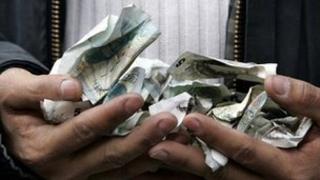 The collective deficit of the UK's private sector final-salary pension schemes has shrunk slightly from a record high.
The deficit stood at £265bn at the end of January, compared with a revised deficit of £271bn a month earlier.
A year earlier, the schemes recorded a surplus of £38bn, the figures from the Pension Protection Fund (PPF) show.
The monthly figures are volatile, but have been affected by the long-term costs of pensions.
There were 5,388 schemes in deficit at the end of January, and 1,044 in surplus, the PPF said.