US consumer prices up 0.2% in January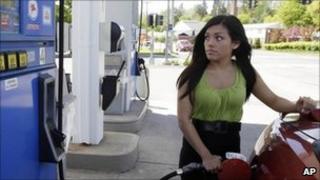 US consumer prices rose by 0.2% in January, driven by the rising cost of clothes and petrol, the US Labor Department has said.
The figures also showed that the annual rate of inflation was 2.9% last month, down from December's rate of 3%.
However, core inflation - which strips out food and energy costs - rose to an annual rate of 2.3%.
The Federal Reserve has said it is not intending to raise interest rates until 2014 because inflation has stayed low.
The monthly increase was less than analysts had expected. Consumer price inflation hit a high of 3.9% in September.
The Labor Department said the fuel oil index rose 1.4%, as oil and petrol prices increased again after dropping late last year.
The average price for a gallon of petrol is now about $3.52, up 14 cents from last month.
Prices for fruits and vegetables fell 1.3% in January, the fourth consecutive monthly decline.