Yorkshire Building Society reports 12% rise in profits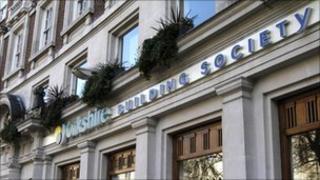 Yorkshire Building Society has announced a 12% increase in profits to £129.7m.
The nation's second-biggest building society saw strong growth in 2011. New lending rose by 46% to £4.1bn and it opened 335,000 new savings accounts.
Savings balances increased by over 20% to £26bn.
Last year Yorkshire bought the Norwich & Peterborough Building Society and the savings and mortgage balances of online bank Egg.
"Throughout the global financial crisis, the Society has ensured that the focus has been on protecting savers as far as possible from historically low interest rates and continuing to lend to borrowers looking to get on to the property ladder," said Chris Pilling, chief executive of Yorkshire Building Society.