Bovis Homes in sharp annual profits jump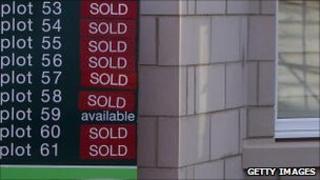 UK housebuilder Bovis Homes has reported a steep jump in profits for 2011 and says the average sales price rose 5% to £180,100.
Pre-tax profits for the year to December 2011 were £32.1m, a gain of 74% on the year before.
The Kent-based group said in January it expected sharply higher profits.
It sold more than 2,000 homes last year, 8% more than in the year before, and said sales prices to date were ahead of expectations.
Bovis Homes said in a statement that it had performed well in a difficult market.
"The group has delivered a strong improvement in profits in 2011 against a challenging but stable market environment," it said.
And it added that it was expecting to see continued improvement in profits.
"Significant progress has also been made in positioning the group for continued improved returns," the firm said.
This story was first published on 27 February 2012. It was republished in error on 20 August 2012