Financial complaint numbers ease, says ombudsman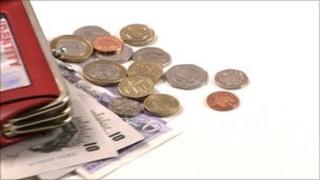 Complaints to the financial ombudsman tailed off in the second half of 2011 as banks were given more time to deal with loan insurance cases.
The Financial Ombudsman Service (FOS) received 106,193 new complaints in the last six months of the year.
This marked a drop from 149,925 cases during the previous six months, which featured a slew of new payment protection insurance (PPI) cases.
However, the proportion of cases upheld in favour of consumers rose to 72%.
This compared with 47% in the first half of the year.
'Fair and prompt'
PPI remained one of the key issues seen by the FOS, which deals with unresolved issues between customers and financial businesses such as banks, insurance companies and investment firms.
Banks had put new PPI complaints on hold until the outcome of a legal challenge was known.
However, in April last year, their defeat in the High Court case meant the banks were obliged to start processing a backlog of more than 200,000 cases.
Banks were then allowed more time to deal with the backlog.
This led to a 53% fall in PPI cases in the second half of the year compared with the first six months, to 46,700.
But the ombudsman expects the numbers to rise again sharply in 2012-13 to a new high of 165,000 PPI complaints.
Chief Ombudsman Natalie Ceeney said: "We now hope to see all businesses which were involved in PPI mis-selling resolving their customers' complaints fairly, properly and quickly."
'Unacceptable'
Nearly two thirds - 66,806 - of all thenew complaintsreferred to the FOS in the second half of last year were about the five biggest banking groups and two big credit card providers.
Amongst the data was a 38% rise in new complaints about mortgages in the second half of the year compared with the first, and a 5% increase in investment-related complaints over the same period.
However, the total numbers were comparatively small, with 5,202 new complaints on mortgages and 2,894 on investments.
Peter Vicary-Smith, chief executive of the consumers' association Which?, said the overall figures showed that the Financial Services Authority (FSA) should take action against banks that dragged their feet in dealing with complaints.
"Today's data from the Financial Ombudsman Service is further evidence that some banks are systematically failing to treat their customers fairly when things go wrong," Mr Vicary-Smith said.
"It is especially unacceptable that tens of thousands of consumers have been forced to take their PPI compensation claim to the ombudsman, where the overwhelming majority of complaints are then upheld."