Billabong shares dip 7% as it rejects revised TPG offer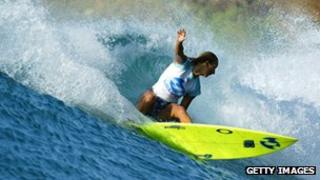 Shares of Billabong have dipped after the firm rejected an improved takeover bid from TPG Capital and said that talks between the two had broken down.
Billabong shares were down as much as 7%, to A$2.85 on the Australia Securities Exchange.
TPG Capital had raised its initial takeover offer by 10% to 841m Australian dollars ($905m; £571m) or A$3.30 per share.
However, Billabong rejected the revised offer saying it was too low.
"The Board has considered this revised price and has unanimously determined that it still does not reflect the fundamental value of the company in the context of a change of control," Billabong said in a statement.
"As a result, discussions between the two parties have ceased."
Billabong said it was still willing to speak to TPG, or any other parties, to discuss an improved bid.