Persimmon shares up after big rise in profits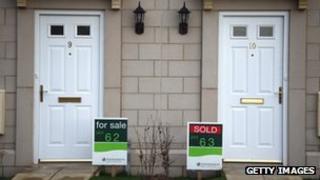 Shares in homebuilder Persimmon have jumped 19% after it announced a big rise in annual profits and a stock buy-back scheme.
It made an underlying pre-tax profit of £148.1m in 2011, up from £95.5m a year earlier, as it increased its operating margins.
Its full-year revenues were lower, down to £1.54bn from £1.57bn in 2010.
Persimmon is to return £1.9bn to shareholders over the next nine-and-a-half years.
The company said its latest results were strong in the face of "difficult housing market conditions".