Pension transfer rules to be tightened, FSA says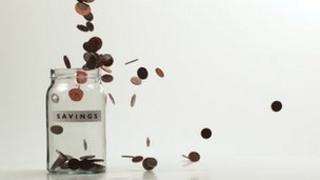 Employers will have to offer much higher incentives to staff to transfer their pensions to a personal scheme, says the Financial Services Authority.
Since 2009, the FSA has been warning that such offers from employers are rarely in members' interests.
Now it is consulting on new rules to ensure that transferring members have a much higher value put on their pension.
The FSA says this could add £20bn to the value of transferred pension pots in the next five years.
Sheila Nicoll from the FSA said: "It is vital that employees get a fair deal, as more and more employers are looking to reduce liabilities by offering members of defined benefit schemes a move to a personal pension."
"As things stand, there is a high risk members receive unsuitable advice as a result of the mechanistic approach to analysing transfer values taken by some advisers.
"These changes are important to make sure that members' interests are at the centre of any decision to transfer and that any advice to transfer is suitable," she added.
Growing problem
Employers have been increasingly keen on persuading their staff or deferred pensioners to leave their pension schemes.
This reduces the risk that the employers will have to pump more money into their own schemes, to compensate for poor investment returns or the cost of rising longevity.
The FSA's consultation, drawing on research from the accountants KPMG, suggests that:
More than 90,000 staff were offered incentivised transfers in the 39 months from the first quarter of 2008 to the first quarter of 2011.
About half of all defined-benefit schemes are considering similar exercises, affecting 2.5 million individuals.
If current take-up rates continue, about 750,000 transfers could be triggered in the next five years, cutting £100bn from the current cost of providing their pensions in their existing company schemes.
The FSA'sproposed new rulesare aimed at ensuring that independent financial advisers give adequate advice to individuals about whether or not the deal on offer from an employer is good or bad.
Typically, the analysis involves a calculation of the size of private pension pot that needs to be bought to replicate the final-salary pension arrangement that is being surrendered.
On top of this, there is an incentive in form of a cash payment to the individual or a top-up to their pension fund.
Better deal
To make sure that employees are offered a better and more accurate transfer value, financial advisers are being told that they should:
use updated mortality and longevity assumptions provided by the Board for Actuarial Standards.
calculate the purchase price of annuities on a gender-neutral basis, in line with last year's ruling from the European Court of Justice.
use the Consumer Prices Index (CPI) for revaluing deferred pensions, but continue to use standard annuity interest rates, which are linked to the Retail Prices Index (RPI), for calculating the cost of buying a pension in a private arrangement.
use more realistic investment growth rates when providing members with illustrations of the effects of a transfer.
"The FSA estimates that the changes to the way transfer value analysis are performed will prevent an undervaluation of benefits of up to £20bn," the FSA said.
"In other words, the changes mean that transfer values may have to increase before an adviser recommends a transfer."