Small business questions answered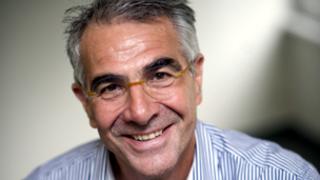 What level of profit constitutes success for a new small company?
This question, answered below, is just one of many on setting up and running businesses that have been sent in to be answered by our panel of expert entrepreneurs.
In the final feature of the series, a panelist also looks at how to take on an established monopoly, and why the internet has changed capitalism.
Your questions answered:
Eric Pignol, from Lyon, France, asks:I'm thinking of setting up a business in the retail sector. My question is what level of profit should I be aiming for? What level of profit should I be aiming to get in relation to my turnover?
And how long should I wait before I get up to this level, say in months or years? Thank you.
Dieter Burmester, says:Please understand that my expertise is not on the retail market in France. I will, however, try to give you some recommendations based on my personal experiences in setting up my business for high end audio components.
I have always been very conservative regarding financial investments. When I started my business, no-one was willing to invest in my idea.
This is why my company had to grow organically. I only invested what was left at the end of the year.
The profit you should be aiming for depends on the annual expenses you need to cover. My recommendation is to make sure that you have a financial buffer for the first or second years.
Your business will need at least that amount of time to establish itself.
Aaron, from Victoria, British Columbia, Canada, asks:I am interested in starting up a company which hires out healthcare workers.
The problem is that I would be working against a competitor which is a non-profit and has a monopoly over the industry here.
I feel that a private business will have a tough time being awarded contracts by the government, especially in the face of all the licensing.
Basically I don't know where to start and feel that analysis paralysis is setting in. How can I move forward? Thank you!
Eric Ries says:Actually it is very easy, you just have to go and get one customer.
You can then get the business started as a micro-scale experiment, and learn.
You talk about the incumbent company as a big challenge to take on, but in reality it may be slow and outdated, and because it has not had any competition, not as responsive to its customers as it should be.
This presents a very good opportunity for you. So, as I say, take on one of the monopoly's customers and start to talk to them.
Keep repeating that exercise with other customers, and you will learn what they want, and the ability to best provide it to them.
John Jones, from Lytham St Annes, in Lancashire, England, asks:How does someone with potential and commitment but no capital or sufficient income to save up get into business?
With most businesses you need capital to buy the resources which many haven't got.
Can you suggest an analogy of something which requires minimal cost, which can provide valuable services built from brain power and imagination in a business area where there is a shortage of as that may be a bit more worthwhile and be a higher chance of success?
Eric Ries:Let's go back to our good friend Karl Marx for a little history.
His argument was that power came from ownership of the means of production.
What is interesting is that we now live in a time characterised by the renting of the means of production, not the ownership.
What I mean by this is that to be an entrepreneur in the past you had to control real infrastructure such as a factory, and employ people. Now you just need a website, and to trade via the internet.
You simply need a product or service that you can sell, and in this way the internet has changed capitalism.
This is the age we now live in - no-one has any excuses for not setting up a company these days.