Parents facing financial squeeze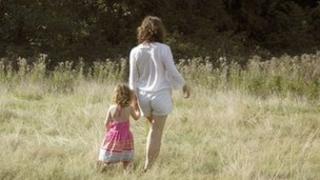 People aged in their late 30s or who have children aged under 16 are facing the greatest squeeze on their finances, a report on UK savings has suggested.
Divorcees have also found themselves unable or unwilling to save, according to the report by Scottish Widows.
Meanwhile, the so-called "Bank of Mum and Dad" has continued to do brisk business in tough economic times.
The report claimed that families were giving or loaning nearly £13,000 to children and grandchildren on average.
The continued cash outflow - used for living expenses, paying off debts or buying a house - was "generally unexpected and can be a drain on finances at a time the parent can least afford it", the report said.
Rising living costs and the risk of unemployment have put family finances under pressure.