US service sector sees 'big expansion'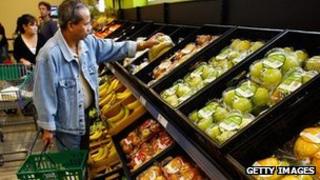 The US service sector expanded at its fastest rate in a year in February, as a rise in new orders helped push up prices, a survey has indicated.
The Institute for Supply Management's index of non-manufacturing activity rose to 57.3 points, up from January's reading of 56.8.
With any figure above 50 indicating expansion, it was the biggest rate of growth since February 2011.
The services sector includes everything from shops to hotels and banks.
Tom Porcelli, chief US economist at RBC Capital Markets, said the latest ISM data was "overall a solid report".
It comes a week after official US economic growth data was revised up to an annualised rate of 3% for the last quarter of 2011.
Separate figures on Monday from the Commerce Department showed that US factory orders fell by 1% in January.
Although this was the biggest decline for 15 months, it was caused mainly by the end of a one-year investment tax break.
This had the result of cutting orders classified as investment by 3.9%.
Analysts had expected US factory orders to have fallen by 1.5% on average.