Swiss move on tax rise for rich foreigners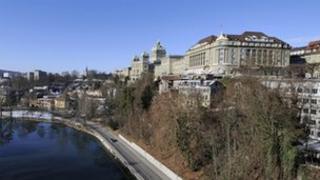 Switzerland has moved closer towards enforcing higher rates of tax on the country's 5,000 wealthiest foreign residents.
The upper house of the Swiss parliament approved a bill on Tuesday to introduce such measures.
The proposed new law will now be put to the Federal Assembly's lower house.
Wealthy expats, including racing driver Lewis Hamilton and singer Phil Collins, have been attracted by the country's low tax rates.
The bill could, however, be blocked in the National Council - the lower house - where Socialists want legislation to go further and scrap all preferential tax treatment for wealthy foreigners.