PPI questions answered by an expert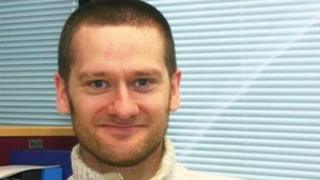 Millions of people will receive letters in the coming months from their banks.
They will be told they may have been mis-sold a payment protection insurance (PPI) policy some time in the past.
And that they could be in line for a compensation payment - if they lodge a complaint.
It is part of a campaign ordered by the authorities to make sure anyone who has been mis-sold a PPI policy is compensated.
What should you do if you receive such a letter?
What if you have previously complained, but been fobbed off by the bank?
What if you do not receive a letter from your bank, but still think you may have been a victim in the past?
David Cresswell, of the Financial Ombudsman Service - an independent mediator of financial dispute cases - answers some of your questions.
What constitutes a mis-sale?
I have had three consecutive loans, the first starting in 2001 (60 months), 2002 (60 months) and 2005 (84 months), with Lloyds TSB. Looking back over the individual paperwork, all three appear to have what they call 'optional protection insurance' added.This was despite the fact I was a retired staff member (made redundant at 50 with pension) and then being employed continuously at a university until retirement, at the age of 62 in September 2010, with another pension. How do I know if I received poor advice from the bank? Dave Butcher, Milton Keynes.
I had PPI on a credit card which only cost me £45 per year, for three years until I paid off and tore up the card. i was self employed at the time.I have asked MBNA for a refund on this money, they sent me an illegible copy of the agreement I signed, and told me that because I signed the agreement I am not entitled to claim. Phil O'Sullivan, Bristol.
I made a PPI claim against Nationwide after being made redundant a few years ago. After completing the paperwork including copies of passports etc I was informed that as I made a claim then I must have understood the details of the PPI sold to me. However they were not explained at the time of my mortgage renewal.Only when I needed to make a claim did it turn out that I would not be able to receive any mortgage cover payments for five months. Surely making a claim, and only then finding out that I was not covered, does not constitute a valid reason for my claim to be rejected? David Bullock, Swindon.
PPI was intended to cover credit repayments, such as loans or credit cards, if you were unable to work due to illness or redundancy.
However, PPI was widely mis-sold. Some of the main issues we see include people who say they were sold PPI but:
• did not know they had been sold it
• would not have been able to claim under the policy due to exclusions or limitations (for example a number of policies did not provide cover for people who were self-employed), and
• did not need the policy as they had sufficient cover elsewhere.
If you feel that any of these apply to you then you may have a reason to complain.
The fact that you signed an agreement at the time of the sale, or that you have previously tried to make a claim under the policy, does not necessarily mean that the policy cannot have been mis-sold.
How to complain
How do I go about asking Mint and Virgin Money to investigate the PPI I was sold? Claire, London.
I believe I have a claim for PPI mis-selling but am not sure how to pursue it. I have received numerous phone calls from so-called experts who will act on my behalf, but the fees are ridiculous. I would like to try myself but I am not sure how to proceed. Mark Bass, Telford.
If you think you were mis-sold PPI, you should first contact the business that sold you the policy.
They have eight weeks to look into your concerns. If you are unhappy with the business' response - or you do not get a response - the Financial Ombudsman Service may be able to help on 0300 123 9 123.
Given the high volume of cases currently being dealt with by the ombudsman service it may take some time for your complaint to be resolved.
But we will keep you updated and prioritise complaints where appropriate.
There is no need to pay a claims manager to raise a complaint.
You can do it yourself for free, as tens of thousands of consumers are now doing.
You will be asked for the same information either way and it makes no difference to the outcome of your complaint.
People are winning just as many complaints doing it themselves.
Time-limits
I was sold PPI in 1990 as part of my graduate loan. I was told that although I did not need it, it would help them view my loan in a more favourable light. Can I still claim back these payments as I now believe it was mis-sold and not in my best interests at the time of selling, even though nearly 22 years have passed? Bob Smith, Manchester.
My husband has had a credit card from HSBC and they charged him payment protection insurance, even though he never asked for it, until the end of 2004 when he spotted the charge and told them he did not want it. I still have the credit card statements but is it too late for him to reclaim? Sandra Simmons, Stafford.
There are time limits which apply to making a complaint.
You generally need to raise a complaint within six years of being sold the policy or within three years of realising there was a problem with the sale of the policy.
The majority of people who are currently complaining about PPI are 'in time' as they did not know there was a problem with it until recently.
However, it is worth bearing in mind that if the policy was sold a long time ago there may not be any record of the policy at all - with neither you or the business having any evidence or proof either way.
Missing paperwork
My dad is self-employed and was forced to take out PPI on multiple loans over the past 15-20 years. I would like to ask what proof or documentation does he need in order to put forward a claim as he no longer has any paperwork from the banks? Do the banks retain copies of agreements that the ombudsmen can then get access to? Mr Saleem, Loughborough.
I took out a loan with Abbey National back in 1995. I have lost the exact details of the loan, I have written to the Abbey National archive department, but they have no records of my loan. Do they have to keep records going back this far and is it too late to make a claim? Jonothan Symons, Epsom.
I am pretty sure that I had PPI on a Capital One credit card some years ago, but no longer have any paperwork. I have tried obtaining credit records from both Equifax and Experian, but neither show the details as it was over six years ago. Please can you tell me how I can obtain any details so as to apply for an investigation? Ian Penrose, Newbury.
I was obliged by my bank (HSBC) to take out PPI against a couple of loans back in the 1980s. Unfortunately I do not have any paperwork detailing the loans and am not sure of the dates. Do I go to HSBC for details? Caroline Wilke, Llandrindod Wells.
I believe I had a PPI policy back in 1999-2000. Upon being made redundant in March 2000 I tried to claim but the policy refused to pay out claiming that it did not pay out against redundancy. The insurer was Alliance & Leicester. As the policy was obviously not fit for purpose and not suitable for the purpose I cancelled it shortly afterwards. What do I do as I no longer have any documents relating to the policy? Adrian Malpass, Cheltenham.
Businesses are not required to keep all information indefinitely.
So it can be difficult for the ombudsman service to reach a safe decision where there is very little or no paperwork available.
This is particularly the case if there is nothing to show whether PPI was sold or not.
However, if you think you were mis-sold PPI check to see if you have anything at all relating to the sale of the credit card, loan or PPI - or contact the business in question to see if they have any information.
You could also check your credit file as that may contain details of the loan or credit card.
Do I have PPI?
I am unsure if I was charged PPI on a loan and a mortgage. Now I do not know if I should contact one of these ads on the TV or not and what kind of information you need. I have had a mortgage that is up in six years that I have had for 10 years or more. I also had a loan for a car, that is now just paid off, that I took out five years ago. What should be my next step? Howard Smith, Edinburgh.
Where if anywhere will the PPI show up on my credit card statement or is it hidden? Nigel, Epsom.
If you have PPI on a credit card it should be clear from your statements.
It is typically charged monthly and should be itemised.
If you have PPI on a loan or mortgage it is likely to be on your original agreement.
However, if you are not sure give the business a call and they should be able to let you know.
The FSA is currently consulting with the major banks about writing to people who were sold PPI.
But if you think you have a complaint, do not wait for a letter; complain to the business in question.
Finding old customers
If you have moved and changed lenders or credit cards how will the banks locate you? Mark Collins, Hitchin.
What will happen if I have moved home and married since the loan was paid off? Will the bank just send the letter to my old address and name?Christine Eady, Southport.
Is there a time limit? I know I was mis-sold PPI in June 1997. I cannot remember who the lender was. Will they now contact me? Nigel Whitaker, Preston.
The FSA's announcement about banks writing to those people who have been sold PPI is currently in consultation stage.
The FSA and banks will be working out exactly how this will work in practice.
But if you think you have been mis-sold PPI, do not wait for a letter, contact the business in question.
If you are unable to sort it out with the business directly then you can come to us at the ombudsman service, whether you have that letter or not.
We look at individual complaints which is different from the broader work the FSA does as the regulator.
Is it PPI?
I have been paying insurance for approximately 12 years to cover my overdraft facility on a business account, is this the same as PPI? Dave, Shrewsbury.
About 10 years ago my wife and I bought joint life insurance (to cover a mortgage in the event of one of us dying) from Lloyds TSB. Looking at the policy document it has become clear that bundled in was something that feels like payment protection insurance, i.e. if we got sick and could not work there was an additional policy that would continue to pay the insurance premiums. Would we be able to claim under PPI? James Wagstaff, Princes Risborough.
I think I may be charged PPI by the catalogue company I use. Is it possible to claim back PPI from it? Samuel Craig, Norwich.
PPI policies differ between businesses and will have different names.
So it can sometimes be confusing to work out if what you have is PPI.
While most PPI was sold with credit cards and loans, you can also get types of PPI on business accounts, life insurance policies and catalogue accounts.
Mortgage PPI (MPPI)
My husband and I switched to a Woolwich Offset mortgage (organised in a local branch at Barclays) in February 2004. Since then my husband has been paying £92 per month for a 'MortgageCare 1" policy with a monthly benefit of £2,000. We think we were misled into believing this 'insurance' was mandatory. Could this fall into the category of a mis-sold PPI policy? Sue Whittaker, Bromley.
There is a form of PPI that is sold alongside mortgages (MPPI).
We have seen some cases where MPPI was mis-sold to consumers, who did not know they had it, did not need it or found it was unsuitable for them.
But MPPI was not as widely mis-sold as PPI attached to credit cards and loans.
Often people do want - and need - some form of protection in place to ensure that their biggest financial commitment is protected.
If you are concerned about the sale of a MPPI policy you can complain about it in the same way.
Tracing the business
I took out a secured loan brokered by Ocean Finance, (the loan being with i Group now GE Money). I have just found out that the PPI only covered me for the first five years of the loan (I am seven years into the loan) and I am still paying for the PPI. Can I claim mis-selling and if so who do I claim against? I ask this as Ocean Finance was wound up in, I believe, 2006 to be replaced by Ocean Finance & Mortgages. James Killman, Worksop.
I was sold PPI when I signed up for a credit card approximately eight years ago. I know I did not ask for it, and can only recall being told it was a small amount per month, which seemed reasonable at the time. But this became a large part of my monthly payment. I do not remember other specific details about me signing up but eventually cancelled in 2010. I had thought I had previously asked for it to be cancelled but cannot be certain of this. The account was with Abbey, which later became MBNA. Is it worth putting in a claim, given I am uncertain of the details? Alex, Yarm.
I took out a loan with PPI with the Household Bank. I am aware this bank no longer exists but I am under the impression it was taken over by another company? I think this may have been 10 years ago so I do not have any documentation. Is it too late now to claim? Helen, Portsmouth.
I recently discovered the PPI which I believed would run for the life of the loan (taken out in 2005), and was paid in one go, only ran for the first three years of the loan. I checked all the paperwork and nowhere does it say the PPI would only run for three years. I contacted the loan company who said it was to do with the broker. The broker said it was nothing to do with them but was to do with the PPI supplier who went bust or ceased trading in 2006. Where do I stand? Tracy, Broadstairs.
When complaining you should initially contact the business that actually sold you the policy.
This may be a different business from the one which provides the policy.
However, businesses regularly change names or merge with other businesses so it can be difficult to keep up.
If you are unsure who you need to complain to, you can call our helpline on 0300 123 9 123 and we will be able to point you in the right direction.
Where a business is no longer trading or has gone into liquidation you may need to complain to the Financial Services Compensation Scheme - the "final safety net" for customers of failed FSA-regulated firms.
But if you are not sure, give us a call.
IVA or bankruptcy
In Jan 2011 I completed an IVA. Can I now legally reclaim mis-sold PPI policy premiums for loans and credit cards that were included in the IVA? Mike Piper, Barry.
I know that I was mis-sold PPI when I was self-employed. But I went bankrupt in 2009 and I feel it is not worth trying to claim as they will keep the money as I owe them for past loans. Or can I still claim? David Titchen, Canvey Island.
If you are going through or have recently been through an IVA or bankruptcy you should speak to your insolvency practitioner before making a claim.
Depending on the terms of the bankruptcy or IVA, the insolvency practitioner may need to become a party to the complaint.
Redress
I had payment protection for a few months when I got my mortgage. Am I able to claim and will my compensation for the actual amount I paid over the few months or will it include extra for the inconvenience? Aziz Khan, Bradford.
I took out a loan with Lloyds banking Group worth £25,000 seven years ago and I am still paying for the loan. I am not sure if I took out an insurance at the time. Could you please advise if my loan can be written off, if I have taken out a PPI without full knowledge? Can I also claim back the monthly PPI payments for the past seven years? Salik Ahmed, London.
The purpose of redress is to put consumers in the position they would have been in had they not been mis-sold PPI in the first place.
If your complaint is upheld you should usually expect to receive a refund of all the premiums paid plus interest on those premiums.
But the redress calculations themselves can be complex - particularly if a loan has to be recalculated.
If you are not sure how redress has been worked out, speak to the business in question - they should be able to explain it to you.
As well as complaints about PPI insurance we also handle complaints about people who say they should never have been given the loan in the first place.
The opinions expressed are those of the author and are not held by the BBC unless specifically stated. The material is for general information only and does not constitute investment, tax, legal or other form of advice. You should not rely on this information to make (or refrain from making) any decisions. Links to external sites are for information only and do not constitute endorsement. Always obtain independent, professional advice for your own particular situation.