BCC calls for chancellor to cancel business rates rise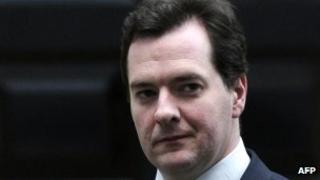 The chancellor should use next week's Budget to cancel a planned rise in business rates in England, the British Chambers of Commerce (BCC) has said.
Despite the government continuing to limit spending, the BCC said George Osborne has enough "wiggle room" to call off the 5.6% increase.
The BCC also wants Mr Osborne to double the amount of subsidies for firms taking on young adults.
It said such "bold moves" will remove the risk of "economic stagnation".
The BCC also wants to see medium-sized firms get a capital allowance scheme, and an increase in airport capacity in the south east of England.
BCC director general John Longworth said: "George Osborne faces one of the most challenging Budgets in recent years.
"He has to pull out all the stops to boost British business by providing them with a Budget for growth.
"Firms need an environment in which they can thrive, create jobs, and export our goods and services abroad."