UK employment: Firms 'report optimism over jobs'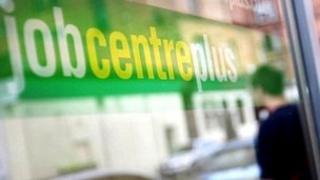 The UK's labour market may be "turning the corner", with more firms looking to hire staff than let people go, a survey of more than 2,000 firms suggests.
Recruitment firm Manpower said its research indicated businesses were encouraged by signs of economic growth.
It comes ahead of official statistics which are expected to show a further rise in unemployment. Last month that figure stood at 2.67 million.
The Bank of England has predicted the UK will "zig-zag" in and out of growth.
However, Manpower UK managing director Mark Cahill said: "It does feel like we're turning a corner when it comes to the jobs market."
"Businesses that were battening down the hatches in the last quarter appear to be considering taking on staff. We've noticed much more flexibility among employers, particularly in the market for permanent hiring."
'Olympics boost'
Three months ago, survey results suggested more firms expected to take on staff than let them go.
But the latest found businesses more optimistic, particularly in the East Midlands and north-west England. Meanwhile, positive sentiment around the Olympic Games was helping the outlook in London.
However, there was a negative outlook in the rest of south-east and eastern England, and in Wales.
Last month, figures for the three months to December showed unemployment increased by 48,000, the smallest rise in almost a year.
And the Bank of England's quarterly inflation report predicted the economy would grow by about 1% in the coming months.
Its governor Sir Mervyn King said he expected the economy to avoid a double-dip recession and that some businesses had indicated things had picked up at the start of the year. However, he warned it might not last.