Households facing a debt tide, says CCCS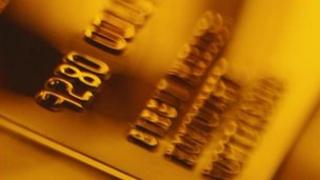 Households owed smaller amounts in 2011 than the previous year but faced a "tide" of difficulties in paying back these debts, a report has suggested.
Unsecured debts - such as the amount owed on credit cards - fell on average, but stagnant incomes caused continuing repayment problems, the Consumer Credit Counselling Service (CCCS) said.
Its report said youth unemployment and rising rents were major reasons for pushing its clients into debt.
It analysed 370,000 clients' problems.
Lord Stevenson, chairman of CCCS, a leading debt advice charity, said: "It is good news that our clients are reporting reduced unsecured debts, but stagnating incomes mean that debtors had no more money available to repay what they owe. "
The report from CCCS found that 42% of the under-25s who asked it for help last year were out of work.
And among all age groups, unemployment or wage cuts were the main cause of debt problems for nearly half the clients.
The charity found that 55% of all its clients were living in rented accommodation, with the proportion admitting they could not pay their rent having risen by 30% in the past three years.
Those living in private rented accommodation appeared to have the most problems, owing more in unpaid rent than people living in council or housing association homes.
CCCS also reported a continued rise in the number of people aged over 60 asking for advice, which it predicted was the start of a new long-term trend.
"[It is] a sign of the shifting age profile of debtors as consumers struggle to pay debts, accrued earlier in life," the charity said.
CCCS also said that it had seen a sharp increase last year in payday loan problems.
The Office of Fair Trading will publish the result of an investigation into the sale of these short-term, high-interest loans later in the year.