Can Goldman become servant rather than master?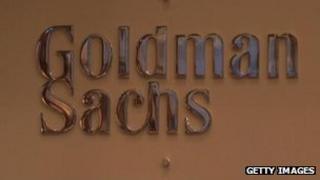 For donkey's years, I've heard complaints from companies and fund managers - even from ministers - that Goldman is routinely too aggressive in promoting its own interests above those of its clients.
But the companies, fund managers and governments continued to be its clients. Or at least many of them did - as Goldman reinforced its position as the most successful and influential investment bank in the world.
Which rather implies that those customers feel they get something from the relationship.
But it was unusual this morning to read a more extreme version of the charge that Goldman is more interested in the fee, commission or trading profit than in customer satisfaction from one of its own middle-ranking executives, Greg Smith.
Here is snippet of the accusations he has levelled at Goldman, in The New York Times, on the day he also submitted his resignation from the investment bank:
"I attend derivatives sales meetings where not one single minute is spent asking questions about how we can help clients. It's purely about how we can make the most possible money off them".
Smith's lament is of an investment banker who joined the firm just under 12 years ago filled with idealistic enthusiasm for a culture he perceived as being about "teamwork, integrity, a spirit of humility and doing right by our clients".
Why now?
Has so much changed over the past 12 years? I'm not so sure. I've been watching Goldman for more than 20 years, and I'm not persuaded it was ever the co-op Mr Smith seems to think he joined.
Which is not to say that Mr Smith - a Goldman "executive director", who has more than 2000 managing directors and partners above him in the pecking order - doesn't have a point.
But it is to question why the humungous penny has dropped for him only now.
By the way, JK Galbraith's account of the 1929 Wall Street Crash is none too flattering about Goldman Sachs. There's history here.
All that said, the spirit of the age is indeed that banks should revert to their role of servants of capitalism rather than masters of the universe.
If Goldman fails to learn that lesson, it may well lose the clients that are the source of all those enormous bonuses. The bank's rather lacklustre share-price performance over the past year may imply that perhaps in this vital regard it is something of a slow learner.