UK's NDS bought for $5bn by Cisco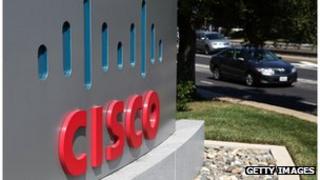 Technology giant Cisco has bought a British digital video firm for $5bn (£3.2bn).
NDS - founded in Israel but UK-based - is currently owned by a private equity firm and Rupert Murdoch's media giant News Corp.
The firm has 5,000 employees based in the UK, Israel, France, India and China.
NDS said its "open software video platform and services are highly complementary to Cisco technology".
The deal has already been approved by the boards of both companies.
The US firm is working on a "platform that enables service providers and media companies to deliver next-generation entertainment experiences" called Videoscape, of which NDS will be an integral part of developing.
It will integrate mobile and social elements into the TV experience.
"Acquiring NDS will broaden Cisco's opportunities in the service provider market, expanding its reach into emerging markets, such as China and India, where NDS has an established customer footprint," Cisco said.
The deal is expected to be finalised in the second half of the year.