Ovo reverses cut in fuel tariffs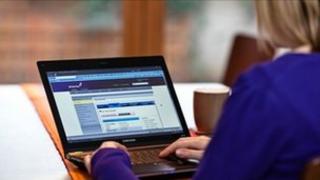 Small energy supplier Ovo is putting up its two fixed-rate dual-fuel tariffs by 7.7% for new customers.
The firm attracted attention when it cancelled a small increase in prices for some customers at the start of the year, citing a fall in wholesale gas prices.
Ovo said the reversal of its position was due to wholesale prices going back up again.
Its electricity-only customers will also now pay 3% more.
The 10,000 variable-rate customers, who benefited from January's decision, will now see their tariffs rise after all, when Ovo's two variable-rate dual-fuel tariffs go up by 6.2% on 3 May.
"At Ovo Energy, we buy our energy a year in advance and due to recent sustained increases in wholesale prices, our prices now need to go up," said Stephen Fitzpatrick, the firm's managing director.
Commentators disputed whether this heralded a wider round of price rises.
Mark Todd, of Energyhelpline, said: "If wholesale prices keep rising, then there is a distinct risk that the big six suppliers start to hike prices again."
But Tom Lyon, at uSwitch.com, said: "Smaller suppliers are a lot more nimble in reflecting the changes on the wholesale market.
"The fact is that it would be very difficult for the big six suppliers to justify a price hike based on a short-term blip in the wholesale market."