Refund concerns for scam victims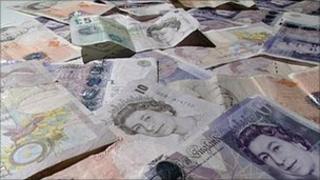 Refunds and discounts should be easier to claim by consumers who have suffered from aggressive sales techniques, recommendations suggest.
Gaps in consumer protection existed in the law which was "complex and uncertain", said the Law Commissions covering England, Wales and Scotland.
They said that vulnerable consumers were particularly affected.
This included the elderly, who received a hard sell on the doorstep from people claiming to be social services.
"Elderly and vulnerable consumers are being systematically targeted by unfair trading practices," said Law Commissioner David Hertzell.
"We have an ageing population and, without reform, this victimisation can only get worse. By simplifying the law, our reforms would give more confidence to consumers and help drive rogue traders out of the market place, where they damage the reputation of good, honest businesses."
Unreported problem
Scams hit one in 20 people in the UK every year, previous research by the Office of Fair Trading has suggested.
It said that 39% of those who had suffered from a scam did not report it to the authorities.
Some problems come from salesmen at the door who refuse to go away. The Law Commissions - which oversee the law to ensure it is fair, modern, simple and cost-effective - said that there was only "patchy" protection for consumers in this situation.
TheLaw Commissions' reportmakes recommendations to be considered by the government for a Consumer Bill of Rights.
They suggested a new statutory right of refund or discount if:
a trader was misleading or aggressive
their actions led the average consumer to make a payment that they would not have made otherwise
the misleading or aggressive practice was a significant factor in the consumer signing up to a contract
The commissions said that a refund should be available if a complaint was made within three months. A discount on the price should be given if the customer waited for more than three months or the goods had already been consumed.
Such changes could lead to compensation of between £2m and £5m for consumers, the report said.