NBNK makes fresh bid for Lloyds branches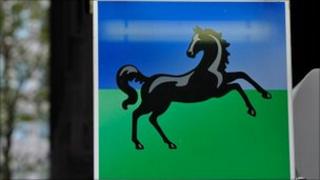 New banking venture NBNK has submitted a fresh bid proposal to buy 632 Lloyds bank branches.
It had previously been in competition with the Co-operative for the branches, which Lloyds has to sell for regulatory reasons, but in December Lloyds named the Co-op as its preferred bidder.
Co-op chief Peter Marks has cast doubt on that deal, citing "significant economic and regulatory issues".
However, Lloyds said it remained in exclusive talks with the Co-op.
Deadline
Lloyds - which is 40%-owned by the government - has a deadline of November 2013 to complete the sale in order to meet European Commission competition rules.
The sale includes all 185 Lloyds TSB branches in Scotland.
In its new offer, NBNK said it was proposing an "alternative demerger structure".
It said it would underwrite 100% of the package of branches being sold by Lloyds, leaving Lloyds shareholders, including the government, the option of receiving cash directly and/or receiving shares in a new, listed banking group.
In a statement, Lloyds acknowledged "receipt of a letter outlining an indicative revised proposal from NBNK".
"However, we continue to negotiate solely with the Co-operative Group and are continuing to prepare for a divestment through an initial public offering."