South Korea LG Electronics turns to profit in 2012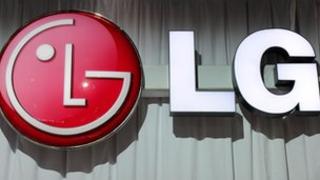 South Korea's LG Electronics has returned to profit in the first three months of 2012 after two straight loss-making quarters.
Higher television and handset sales pushed LG's first-quarter net profit to 242.5bn won ($213m; £132m) compared with a loss of 15.8bn won a year ago.
Profits at the world's second-largest television maker beat analysts' expectations.
LG has been facing competition from Chinese television manufacturers.
The company said the turnaround was because of innovations in key business units.
Analysts said LG had done well to focus on high-end products.
"It's clearly benefiting from new product releases in the high-end sector with 3D sets and gaining market share from struggling Japanese rivals," said Kim Ji-san, an analyst at Kiwoom Securities.
LG Electronics reported net losses of 112bn won and 414bn won in the fourth and third quarters of 2011, respectively.
LG's turnaround comes even as its affiliate panel maker, LG Display, continues to report losses.
LG Display recently reported its sixth consecutive quarterly loss of 178bn won.
LG owns a 38% stake in LG Display.