Repeat payments advice is unclear, says Consumer Focus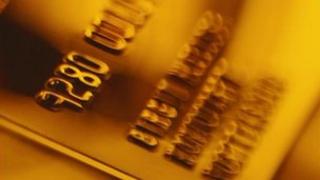 Bank staff are failing to give clear and accurate advice about recurring payments, a consumer watchdog has said.
Some 44% of advisers gave no answer, or the wrong reply, when asked to cancel a continuous payment during tests by Consumer Focus.
Continuous payment authorities (CPAs), set up using a credit or debit card, allow businesses to take regular funds for subscriptions and the like.
Since 2009, banks must cancel CPAs when a customer asks them to do so.
The UK Cards Association said it was confident that advice in the industry had improved since the research was undertaken.
"We have rolled-out best practice guidelines across the industry, and are working with all card providers to ensure that consumers get the support they need," said Craig Jones from the association.
Automatic payments
CPAs are often used by payday loan providers, gyms, insurers, magazine companies and internet service providers. They are set up to allow the businesses to take regular automatic payments from customers' cards.
Since November 2009, a customer can tell a bank to stop these payments being taken, without having to make the request to the business that receives the payments.
On Saturday, BBC Radio 4's Money Box programme revealed how some High Street bank customers were being denied this right.
Now, Consumer Focus has published the results of "mystery shopping" tests of nine retail banks to see if their customer service staff were aware of the rules.
Some 56% of staff gave the correct answer about stopping these payments. Of the remainder who gave the wrong, or no, answer, more than half said the query must be dealt with by the business being paid.
"CPAs are a frequently used but little understood form of payment. Problems with cancellations are leaving consumers going overdrawn or paying for something they no longer want, which is unacceptable," said Sarah Brooks of Consumer Focus.
"Customers are naturally not experts on this payment method, so it is essential bank staff know the rules and give clear and accurate advice.
"Consumers should be clear that they can cancel a CPA simply by contacting their bank. Ideally, the customer should also contact the business involved - but crucially they do not need the company to cancel the CPA for them."
Checks
The Financial Ombudsman Service said it had seen a steady stream of complaints about CPAs.
"If you spot a payment on your account that you do not recognise, let your bank or credit provider know as soon as possible," said the ombudsman, Natalie Ceeney
"It pays to know your rights, so remember, if you are not able to sort things out the ombudsman may be able to help."
Consumer Focus said that it was concerned that some businesses - notably some payday loan companies - had taken larger amounts than agreed with their customers.
The watchdog said it was concerned that some used CPAs instead of affordability checks on the customers involved.