Benefits letters to arrive soon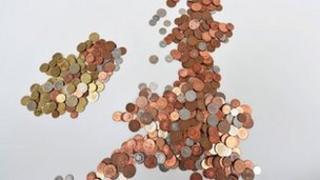 Letters explaining a new benefits cap are being sent out, and some people could receive them even if they are exempt from the changes in April 2013.
The Department for Work and Pensions (DWP) said changing circumstances for some claimants could make the letters out of date.
The first letters are expected to land on doormats on Thursday, explaining who is affected and who is exempt.
Couples and lone parent households will see benefits capped at £26,000 a year.
Claims for single people will be limited to about £18,200.
The DWP, which is sending out the letters, said that the list of recipients was based on recent records of benefits claimants.
"This is the right position to take to inform people of changes - especially those who benefit claims have changed - and set out the help that will be available," a DWP spokesman said.
A helpline will be set up for those affected.
The cap will not affect a household if someone who lives there qualifies for working tax credit.
It also does not apply to people if they, or their partners or children, receive disability living allowance or the personal independence payment, constant attendance allowance, attendance allowance, war widow's or widower's pension, or employment Support Allowance, if paid with the support component.
People who have been working for more than 12 months and lose their job, through no fault of their own, will not be subject to the benefit cap for nine months.