Viewpoint: East Asia's economies should capture new sources of growth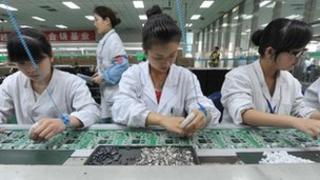 In the current global economic environment, what should emerging and developing economies in East Asia do to keep growing?
With slower growth expected to continue for some years to come in high income countries, the answer lies in East Asia relying less on an export-oriented model and looking for different sources of growth.
Rebalancing growth towards more domestic sources offers the chance for continued expansion.
For some countries, such as China, higher domestic demand could take the form of higher consumption. For others, investments in general and investment in infrastructure offer the potential to sustain growth.
Also many countries still have some fiscal space to increase government spending, especially targeted productive investment spending.
For some countries that still face inflationary pressure at home, like Vietnam and Mongolia, the key will be to ensure that increased spending is carefully modulated so as not to aggravate domestic demand pressures, while ensuring it's directed towards productive investments, especially in infrastructure.
Investment in infrastructure could be an important new source of growth. It creates economic activity and jobs in the short run, and also increases productivity and potential growth over time.
But with some of the traditional sources of finance for such investments now drying up - such as the European banks - there's a need to develop alternative mechanisms for long-term finance to help fill the gaps.
As well as infrastructure, investment in education and innovation systems would enable catch-up of productivity levels with high income countries.
Design of smart, compact and attractive cities can dramatically reduce the demand for energy and retain the global companies and talent needed for innovation.
And better design of social safety nets and pension systems would not only protect poor and vulnerable people, but also allow labour to move to the most productive use.
Slowing China
Because of the country's size, rebalancing in China deserves more attention.
China's economy has been slowing down since the 10.4% growth in 2010, with an expected growth of 8.2% this year.
China's external rebalancing has progressed at a remarkable pace: indeed, its current account surplus is now less than 3% of gross domestic product, down from a peak of more than 10% in the last decade.
Internally, consumption is now growing at about the same rate as investment.
In the next decades, China's growth is bound to slow down, but it could still be some 5% per year in 2030.
As China becomes more prosperous, its pattern of growth will shift quite dramatically, with more reliance on consumption and less on investment and exports; more on services and less on industry.
Much of this will be driven by the growing scarcity of labour and higher wages. Surplus labour from the country side is drying up already, and, over time, as China ages, its labour force will start to shrink.
Policies that China is already pursuing, including better coverage of social security and health insurance and tax reforms, will accelerate internal rebalancing and gradually increase the share of consumption in domestic demand.
Regional impact
So then, China's rebalancing will offer opportunities for other countries.
China is increasingly likely to leave labour intensive production to other countries. For low income countries in the region this is an opportunity for growth, especially for countries with the infrastructure and the basic education levels to make it an attractive destination for investors.
And let's not forget, a more prosperous China that consumes more will also import more consumer goods from other countries.
China too is in the process of further opening up its capital account, which would help rebalancing by adjusting the domestic interest rate. That offers an opportunity for those countries needing the investment capital to finance infrastructure and to create jobs.
A rebalancing China will put pressure on countries higher up the value chain, as it will take up a growing space in more sophisticated production.
These countries would need to continue to innovate, invest in their people, and find market niches to maintain their competitiveness and growth.
A China that relies less on investment will gradually reduce its additional demand for "hard" commodities such as metals and cement, which would allow supply to catch up and prices to ease - which would be a mixed blessing for countries in the region, some of which are major exporters of those commodities.
On the other hand, agricultural commodities may gain in relative terms, as a more prosperous China is likely to increase its consumption of grains for feedstock, edible oils and other agricultural commodities.
China's rebalancing will not happen overnight, and countries will have the time to prepare to seize the opportunities and adjust to the challenges. But ignoring the trend is not an option.