Dairy Crest reports £10m loss as milk unit hits results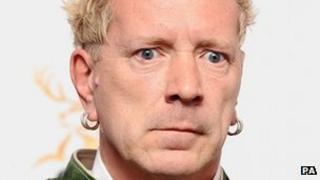 Dairy Crest has posted a multi-million pound loss due to the poor performance of its milk division and higher costs.
The maker of Clover spread and Cathedral City cheese made a net loss of £10.1m in the year to 31 March, against a profit of £77.8m a year ago. Revenue was up slightly at £1.63bn.
The firm said increased competition had hit its milk business, while costs went up by £80m.
It said it was thinking about closing two dairies as a result.
It added it was also consulting on making further depot closures and cutting a number of head office jobs.
Taking out exceptional charges - which included a large writedown in the value of the dairy business - profits were almost unchanged at £87.4m.
Away from the milk business, the company said it had performed well, with sales of Clover rising 17%. Sales of Country Life butter, however, fell as higher prices reflected rising input costs.
"Dairy Crest's results for the year demonstrate the continued benefit of being a broadly based business," said the group's chief executive Mark Allen.
"Double digit growth in our branded spreads and cheese businesses has offset unsatisfactory results in Dairies."