Booker Group to buy rival Makro in a deal worth £139.7m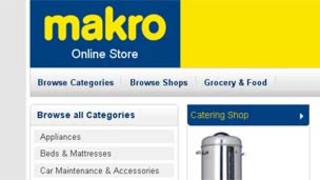 Food wholesaler Booker Group is buying rival Makro UK in a combined share issue and cash deal worth a total of £139.7m.
Booker is acquiring Makro UK from German owner Metro Group in exchange for new shares representing a 10% stake in Booker and a cash payment of £15.8m.
Charles Wilson, boss of Booker, said the deal would "improve choice, prices and service" for its customers.
Booker shareholders will be asked to vote on the deal next month.