Birmingham City's accounts in further delay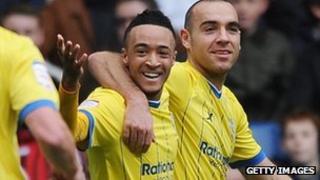 The holding company of football club Birmingham City has delayed the publication of its results again.
Birmingham International Holdings (BIH) said the already-delayed release of its results for the six months to 31 December would not now be published until 31 August.
It comes as Birmingham City and BIH owner Carson Yeung continues to face money-laundering charges in Hong Kong.
BIH also continues to delay the release of annual results.
Publication of its annual results for the year to 30 June 2011 have been postponed no less than four times. BIH is registered in the Cayman Islands.
Birmingham City made the Championship playoffs last season, but lost to Blackpool in the semi-final.
Macau investments
Mr Yeung took control of Birmingham City in 2009.
He worked in England as a teenager before becoming a hairstylist in Hong Kong. He made his fortune through investing in nearby Macau in the 1990s.
He is Birmingham's largest single shareholder with a 26.3% stake.
As well as Mr Yeung, other directors of BIH include former Liverpool, Real Madrid and Manchester City winger Steve McManaman.