UK prospects 'better' but only short-term, says survey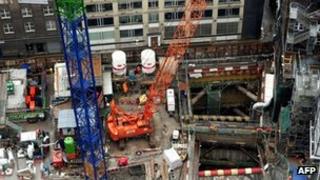 A survey of UK businesses says short-term business prospects have improved, with the consensus on current trading levels at a 12-month high.
However the eurozone crisis may harm longer-term growth, says the report on the survey by the Centre for Economic and Business Research for business services firm BDO LLP.
BDO's Output Index, compiled from business surveys covering some 11,000 respondents, rose to 96.7 in May.
A reading above 95 indicates growth.
BDO said its findings suggested the UK was returning to growth. May's reading was the highest level for a year, it said. In April, the index was put at 95.8.
Despite the better reading for output, BDO found that confidence had taken a knock.
BDO's Optimism Index has dropped for the third consecutive month, from a peak of 98.0 in February to 95.5 in May.
That index, measuring expected business performance two quarters ahead, suggests that UK firms expect growth to tail off later in 2012, according to BDO.
Peter Hemington, a partner at BDO LLP, said the eurozone crisis was casting a long shadow: "Given that half the UK's export goods go to the eurozone, it's hardly surprising that the ongoing turbulence there is denting longer-term growth prospects here.
"The biggest issue for UK businesses at the moment is that the strength of the pound against the euro has made UK exports much more expensive, significantly denting export and growth prospects."
He continued: "It's clear that UK business people are worried by the eurozone crisis and are scaling back plans for hiring and investing. This massively threatens the already fragile growth prospects for the economy."
The government should consider boosting growth by spending on infrastructure, taking advantage of the low cost of government borrowing, he urged.