KPMG chair John Griffith-Jones to head new market body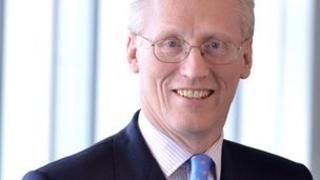 A top private sector auditor has been drafted in to become chairman of the body that will supervise UK markets from next year.
John Griffith-Jones, an almost 40-year veteran at "big four" auditor KPMG, will join the Financial Conduct Authority (FCA) in September.
The FCA, alongside another body, will replace current market watchdog the Financial Services Authority in 2013.
The change is part of a reform to shake up banking and market supervision.
The PRA - the second body replacing the FSA - is tasked with ensuring banks hold enough capital to withstand shocks without needing taxpayer help.
Mr Griffith-Jones, who currently chairs UK operations at KPMG, will join initially as a non-executive director and deputy chairman, before taking up his position as chairman once the FCA comes into being.
He will work closely with Martin Wheatley, chief executive-designate of the FCA.
Mr Griffith-Jones' decision marks a rare move from the private sector to a regulator, as the reform shake-up has led to a string of appointments in the opposite direction.
Financial secretary to the Treasury Mark Hoban said Mr Griffith-Jones' experience would be "valuable".
"He understands the challenges facing the financial services sector," he added.
Mr Griffith-Jones said rebuilding trust in the UK's financial services industry was crucial.
"I see the future role of the Financial Conduct Authority as key to rebuilding that trust, in particular through its increased focus on consumer protection and choice," he said.