Investment choices for pension savings explained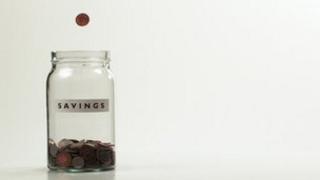 If you join a new employer in the private sector who offers a pension scheme, the chances are that it will not be the traditional final-salary variety, but something known as a defined contribution scheme.
Your contributions, and those of your employer, will be invested until you retire, and your accumulated pot will then be used to buy an annual pension for life.
But, as most people know little or nothing about investing, the choices you need to make can be both baffling and off-putting.
Some people find it so daunting that they put off joining a pension plan altogether. But with a few steps, you can make the choice simpler.
Popular option
When you join, you will probably be presented with a variety of funds into which you can direct your contributions.
To make things simple, most pension plans have an automatic or "default" investment option that applies if you cannot make a choice of investments. This default option should ideally be specifically designed for the people in your plan who do not want to select their own investments.
In most plans, about four out of five people take the default option. But something used by such a broad number of people cannot possibly be the best for all of them.
Lots of men default to buying black shoes, but they each make sure they buy the right size and a style that they like.
Similarly, you should only use the default investment option if you think it is a good fit for you.
Typically, the default option is structured in the form of a "lifestyle" investment. This invests in riskier assets like stock market shares while you are young, but as you get closer to retirement it gradually and automatically moves your assets into more predictable investments like bonds and cash.
The idea behind lifestyling is about taking investment risk only when it is sensible to and having the "correct" investments ahead of retirement.
Time on your side
If we believe the theory, stock market investments are expected to produce the best long-term performance - but they come with short-term risks.
While you are young, you can perhaps afford to take some risks in investment, because you have time for losses to be corrected.
As you get older, you are less able to withstand those risks, so you need to move out of shares. At the same time, you are getting closer to retirement and the point at which you will probably need to provide yourself with a pension income.
You may want to have one eye on what a pension income will cost. Bonds provide fixed levels of income over known periods of time and are often used by pension providers in pricing pension incomes. As a result, lifestyling usually moves a lot of your assets into bonds as you near retirement.
That way, the value of your fund in bonds should only go down when the price of buying a pension income also reduces. If on the other hand, the price of buying a pension increases, your bond fund should also increase as well.
Aside from an income, at retirement you will also be able to take up to a quarter of your pension fund as a tax-free cash sum.
To make the amount of that lump sum more predictable for you, the lifestyling process usually moves some of your money as you approach retirement into a cash fund.
Checklist
So how can you tell whether the default option is a good fit for you?
First, look at the investments the default uses at your age. If you are younger, the investments will probably be focused on growing your fund value. Are the investments taking an amount of risk that you are comfortable with? Might you be more comfortable taking more or less risk?
Next, look at what happens to the default as you near retirement. If it switches into bonds, it is assuming that you will purchase a pension income from a pension provider.
It could be that you are not planning to buy a pension but are instead intending to draw an income from your fund, in which case, the default might not be the best choice for you.
Most people want to take the maximum tax-free cash sum from their fund, but if you are not planning to, the default option might not again be suitable.
Additionally, look at when the switches from risky to more cautious investments take place.
Switching is typically over periods as wide as five to 15 years. How near retirement would you be comfortable having your pension assets largely invested in the stock market?
On the other hand, will you have the discipline to move your money out of risky assets yourself? If that does not sound like you, the automatic nature of a lifestyle might be appealing.
Finally, look at the charges. Do they represent value for money? Are there other funds available that might do the same job for less?
The opinions expressed are those of the author and are not held by the BBC unless specifically stated. The material is for general information only and does not constitute investment, tax, legal or other form of advice. You should not rely on this information to make (or refrain from making) any decisions. Links to external sites are for information only and do not constitute endorsement. Always obtain independent professional advice for your own particular situation.
In a later article, Will Aitken will explore what is available for those who do not chose the default option.