Melrose mulls $2.3bn bid for Germany's Elster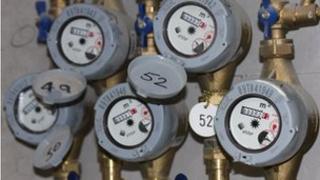 UK-based investment group Melrose is in talks to acquire German gas, water and electricity meters manufacturer Elster, the firms have said.
The deal could be worth up to $2.3bn (£1.5bn), according to a statement from Elster .
Melrose said it was conducting due diligence and was looking to finance the takeover from new loans and by issuing shares to investors.
Elster said its board is considering the offer.
Melrose said it would only proceed with the deal if it could secure financing on favourable terms, in addition to getting the approval of Elster's board and largest shareholder, private equity group CVC Capital Partners.
CVC is best known as the owner of Formula 1.
The private equity group bought its stake in Elster from German utilities giant E.On in 2005 for $1.5bn. It floated the company on the New York Stock Exchange two years ago.
Last year, Elster generated revenues of $1.9bn. It employs more than 7,500 people in 39 countries.