European pension plan 'pointless' says government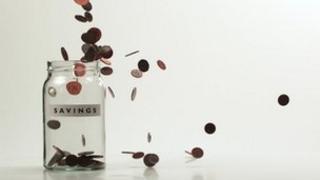 The government says it will keep on fighting a European scheme to strengthen the finances of company pension schemes.
The proposals were first outlined by the European Commission in 2010.
They involve possible new rules to make pension schemes more resilient in case employers go bust.
Pensions Minister Steve Webb said the rules would be pointless and so onerous for employers that more schemes would simply be shut down altogether.
Mr Webb said the government remained "resolute" in its determination to fight off the Commission's plan and to make the European authorities "see sense".
"It is unbelievable the Commission is pressing ahead with these pointless proposals, which would cost UK employers with final salary schemes hundreds of billions of pounds and lead to defined benefit scheme closures," Mr Webb said.
"We expect them to publish a comprehensive impact assessment to clearly expose the catastrophic effect these rules would have on British pension schemes.
"It is horrifying these plans have got so far without this," he added.
'Poorer in retirement'
One of the Commission's aims is to bring the solvency rules for occupational pension schemes in line with its so-called "Solvency 2" rules, which will be aimed at strengthening the finances of insurance companies.
The ostensible aim of the harmonisation is so that company pensions, like insurance policies, can be offered across borders to workers in different countries of the EU.
The plans have been criticised by the National Association of Pension Funds (NAPF), the CBI, TUC and the Institute of Chartered Accountants of England and Wales (ICAEW).
The NAPF has previously argued that the Commission is barking up the wrong tree.
It has said that unlike insurance policies, company pensions are not sold to the general public, there are few that operate across borders for staff in more than one country, and their liabilities are "relatively predictable".
"The switching of assets from equities to bonds and cash which would be a likely consequence of applying a Solvency 2 approach would have very serious consequences for national equity markets and economies where such pension vehicles are dominant," the NAPF has said.
"Employers offering such pensions would be certain to close them to new members, which would result in many millions of employees being poorer in retirement."
The Commission's consultation timetable was recently extended.
Dave Roberts, a senior consultant at pension consultants Towers Watson, said the UK government had no power to veto the emerging European plans which are, in any case, still "up in the air."
"Despite the caricatures, no one is proposing that the Solvency 2 rules be applied to pension schemes as if they were the same as insurance companies and the government should not content itself with knocking down this straw man," he said.
"Instead, its objective has to be to ensure that the more subtle proposals that European policymakers are working on do not force employers to put much more money into their pension schemes much more quickly."