FSA close to helping firms hit by interest rate swaps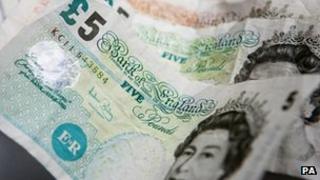 The Financial Services Authority (FSA) is in last minute talks with banks to agree a settlement package for small firms which believe they were wrongly sold interest rate swaps.
According to sources, the plan is for an FSA announcement on Friday about the likely scale of alleged mis-selling and how the banks will provide restitution.
The FSA is expected to be highly critical of the banks' conduct.
Swaps were often sold to business as protection against interest rate rises.
Independent assessor
What the FSA wants to announce is a practical plan to provide restitution as quickly as possible, although that depends on persuading all the banks to join in.
"The discussions are going right to the wire," said a banker.
What the banks are desperate to avoid, in the words of a senior banker, is "writing a blank cheque, as we have done with PPI compensation".
The FSA's plan would be to appoint an independent assessor, to whom businesses could submit their complaints. Small businesses would no longer have to incur the expense and inconvenience of suing their banks.
The idea is that, for legitimate complaints, the assessor would unwind deals without the prohibitive costs normally imposed when a swap deal is cancelled.
In some cases, there would be refunds of large interest bills stemming from the swaps and compensation.
It is a complicated issue, because the banks argue that in most cases they followed the letter of rules on sales of such products to small businesses, even if the affected businesses now claim they had no idea of the potentially crippling liabilities they were taking on.
As I understand it, the FSA has concluded that the banks frequently sold inappropriate swaps to small businesses, and that these financial deals are threatening the viability of some of these firms, because they forced them to pay a high interest rate at this time of economic stagnation.
Complicated arrangements
The swaps were usually sold to businesses in the years before the recession of 2008-9 as protection against a possible rise in interest rates. They took a number of different forms.
Sometimes they were simple agreements to swap a variable interest rate for a fixed interest rate - though occasionally with bizarre conditions, such as that there would be a continued obligation to pay the new fixed rate even after the underlying debt had been repaid.
Other arrangements were ceilings or caps on the interest rate that could be paid by the business, so-called collars - which included a ceiling and a floor - and asymmetric caps and collars, which actually forced businesses to pay a rising interest rate as the Bank of England reduced its official interest rate.
Those businesses that bought the swaps frequently claim today that they did not understand what they were buying. And they did not notice that it would cost them a fortune to get out of the deals if they went wrong for them.
They also say that banks when providing vital loans to them would then put them under pressure to also take on the swaps. Often these swaps would generate big fees and profits for the banks.
What is interesting is whether the banks - with all the adverse publicity they have been facing (NatWest's breakdown of payment systems, Barclays ) - will feel they want a fight with the regulator over their sale of swaps to small businesses or whether they will decide to settle.