UK housing market remains subdued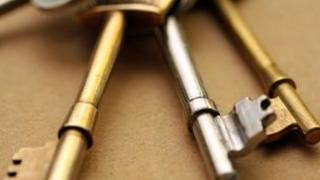 An estate agents' group has described the housing market for first-time buyers as "fragile" as other figures suggest the sector is stagnant.
The National Association of Estate Agents (NAEA) said sales to first-time buyers fell to the lowest level in seven months during May.
The lack of activity has been reflected in the latest housing equity figures.
The Bank of England said that housing equity withdrawal remained negative in the first three months of the year.
The £8.8bn injection of equity reflected low levels of sales and some mortgages expiring, rather than owners making an active effort to pay off their mortgages more quickly.
The level was similar to the £8.5bn injection in the previous quarter.
'Turbulent time'
The boom years of UK housing market in the last decade saw a high rate of housing equity withdrawals.
This was mainly driven by buyers taking on more debt in order to move into a bigger property, or borrowing money against the rising value of their home to buy other items such as a new car.
This process seemingly ground to a halt when the financial crisis hit in 2008.
The figures would be more likely to turn again if first-time buyers started to secure mortgages in large numbers again.
However, the NAEA said that confidence was low, with 17% of overall house sales made during May going to those buying their first home, compared with 24% in April.
"At what is a very turbulent time for the economy both here and in the eurozone, which has prompted tighter mortgage restrictions from the major banks and placed increased pressure on household finances, the government should be doing all it can to stimulate housing market activity," said NAEA president Mark Hayward.