US trade deficit narrows in May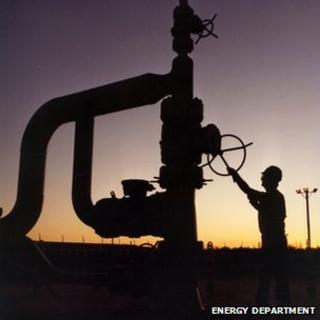 The US trade deficit narrowed in May from April, as cheaper oil lowered the value of imports, while exports to Europe and China rose.
The trade gap, the difference between imports and exports, fell 3.8% to $48.7bn (£31.3bn) in May, from $50.6bn in April, the Commerce Department said.
Imports fell 0.7% to $231.8bn. Exports rose 0.2% to $183.1bn, helped by heavy machinery and telecoms equipment sales.
The politically sensitive trade deficit with China increased to $26bn.
This was up from $24.5bn the month before. Exports to China rose 5.2%, but imports rose by a faster 5.8%.
Exports to the European Union were up 2.6% in May.
Analysts were encouraged by the rise in exports, but warned that it may not last.
"While the positive momentum in export activity provides some encouragement on the tone of overall global economic activity, it is unlikely to be sustained in the coming months," said Millan Mulraine, an economic strategist at TD Securities.