Complaints about gas and electricity firms fall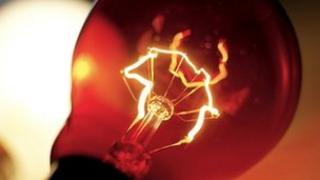 Complaints about major energy companies fell by 7% in the first three months of the year, a consumer watchdog has said.
The drop, compared with the previous quarter, took the average number of complaints to 77 per 100,000 customers, Consumer Focus said.
It described the fall as "welcome", having followed a drop in complaints in the last quarter of 2011.
The watchdog monitors complaints from consumers about the big six energy firms every quarter.
'Disappointed'
EDF Energy remained the worst performing, with 195 complaints per 100,000 customers, and was the only company to see a rise in complaints. This meant it was awarded a zero rating out of five by Consumer Focus.
However, the watchdog said the firm had made "big commitments" to improve its performance on customer service.
EDF said that the figures related to the three months following the end of the move of 5.5 million customers to a new computer system.
"We are obviously disappointed that our service levels are not at the high standards we expect and our customers deserve," an EDF spokesman said.
"We recognise that we must improve and are absolutely determined to get better. We are pleased to see there have been clear signs of progress since April, with complaints falling by 25%."