Ford profits fall 57% on European losses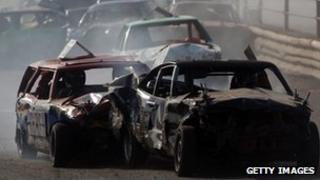 Ford has reported a 57% fall in second quarter profit to $1bn (£646m) as it continues to suffer heavy losses at its European unit.
It now expects to lose $1bn in Europe this year, up from a previous forecast of $500-600m.
Chief executive Alan Mulally told analysts that Ford was reviewing all aspects of its business in Europe.
The US's second biggest car company also warned that its full-year profits would be lower than forecast.
The group also said it expected profits in South America to be "substantially lower" this year.
Ford shares remained at two-and-a-half year lows of $9 in early New York trading.