Nationwide and NatWest customers hit by problems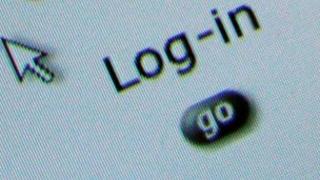 Customers of two of the UK's major financial institutions have been hit by account problems.
Fresh difficulties with debit card payments and online banking at NatWest have emerged, just a few weeks after a computer failure.
Meanwhile, an error at Nationwide means that 704,426 account holders have seen money taken from their accounts twice.
The building society confirmed that a "one-off human error" had led to the double payments.
Nationwide said that those affected made payments on Tuesday, which were then processed again on Wednesday. Accounts would now be corrected overnight, it said.
'Not good enough'
From the middle of June, some Ulster Bank customers were left without access to their cash for a month after balances were not updated following a software problem. RBS and NatWest customers - part of the same group - were affected to a lesser degree.
Now NatWest customers are facing fresh concerns, with debit card payments being turned down and online banking not working properly.
Graham Powell, a NatWest customer for 25 years, said he had made three failed attempts to make a £900 mortgage payment on the telephone using his debit card.
"It is not good enough, I need to make this mortgage payment," the 50-year-old said.
"They need to invest more in their computer systems. This is 2012. Problems like this should not happen."
A spokesman for NatWest said: "Some of our customers are experiencing technical difficulties this afternoon with online banking and debit cards. We are working hard to resolve this and will provide an update as soon as possible."
Apology
Meanwhile, Nationwide customers have told the BBC News website that they have seen payments debited twice from their accounts.
Leigh O'Riordan said he had paid for his annual rail season ticket from Billericay in Essex to London. The ticket cost him £3,422.
However, the next day, the payment was taken from his Nationwide account for a second time.
"In my case, this means I now do not have access to my money," he said.
"It took me a while to get through to Nationwide, but they were very good and they apologised."
Nationwide, the biggest building society in the UK, has four million customers.
The problem affected current account transactions made on Tuesday 24 July, the building society confirmed. These were then duplicated and were processed again on 25 July.
"A small number of customers will have been adversely impacted [through declined transactions], estimated to be less than 50,000," said Jenny Groves, divisional director for customer experience at Nationwide.
"All charges will be refunded in full and any costs associated with this error will be reimbursed in full. None of our customers will suffer financial loss as a result of this one-off error.
"We apologise once again for any inconvenience or uncertainty caused by this error."
It has not revealed the nature of the "human error" that was to blame, but explained that the error came to light earlier on Thursday.
Another person affected was Neil Gove from Woking.
"I bought a car at the weekend using my Nationwide debit card and the £9,000 payment was taken twice," he said.
"I only found out when I went to the ATM at lunchtime. The machine said I did not have enough funds in my account."
Customers switching
The error could inflict a blow to the chances of building societies benefiting from the computer breakdown at the RBS group.
Nationwide, which is a mutual owned by its members, said problems at banks had increased interest from new customers.
Shortly after the recent RBS failure, in an interview with the BBC News website, the chairman of the Building Societies Association said the meltdown at RBS could encourage customers to switch to mutuals.
But David Webster, who is also the chief executive at the Hanley Building Society in Stoke, said he did not express any glee at the banks' IT failure "which could happen anywhere".
In May, Nationwide said that its annual profits fell from £317m to £203m after a number of one-off costs.
But it said its underlying profit for the year was £304m, up 10% from £276m last year.