Sales of top-end homes slow down, Land Registry says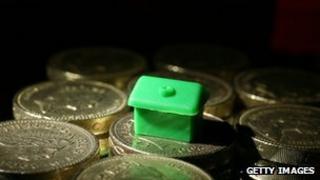 House prices have risen slightly over the year in England and Wales, although sales of £1m-plus homes have dropped sharply, figures show.
The number of properties sold for more than £1m fell by 43% to 468 in the year to the end of April, the Land Registry said.
Its figures suggested that house prices rose 0.9% during the year to the end of June.
However, they only increased by 0.1% compared with May.
This took the cost of the average home in England and Wales to £161,777, the Land Registry said.
The data also offers a regional breakdown of house prices across England and Wales.
Over the year to the end of June, prices increased the fastest in London, where they rose 6.3%. The cost of the average home in the capital was £359,476.
The biggest fall was seen in Yorkshire and the Humber, where there was an annual drop in house prices of 1.9%, taking the average cost of a home in the region to £117,908.
"Today's numbers from Land Registry confirm the continued tightrope that the housing market is walking. The fine balance between genuine buyers and motivated sellers continues to keep prices steady," said property commentator Henry Pryor.
He said that the London market was driven by overseas buyers, although they might start to consider that the properties in the capital were overpriced.