Tax credits renewal deadline approaching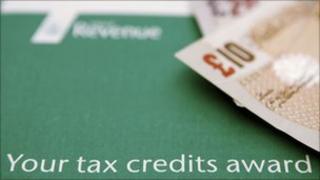 Tax officials have reported a busy day at the HM Revenue and Customs call centre as the deadline for renewing tax credit claims approaches.
Families received a renewal pack some weeks ago but Tuesday is the final day to inform authorities of any changes to their circumstances.
Entitlements could be affected if claimants failed to notify officials.
Tax credits are aimed at helping low-income families with costs such as childcare.
Anyone whose circumstances have not changed will see their claim renewed automatically.
However, recipients must tell HM Revenue and Customs of changes that could affect payments, such as children moving out, children leaving full-time education, partners separating, changes in income, or increases in childcare costs.
A full list of changes that require notification is contained in the renewal pack.
HMRC officials said the call centre was busy, but was likely to be quieter after 14:00 BST. It closes at 20:00 BST.