Company insolvencies still rising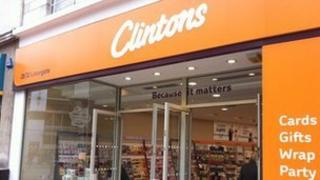 The number of firms going into insolvency in England and Wales continued to rise in the second quarter of the year.
The Insolvency Service said the number of firms going into receivership, administration or a company voluntary arrangement rose by 1.5% from the first quarter, to 1,310.
That means company insolvencies were 6% up on a year ago.
However, the number of individuals being declared insolvent fell again.
The number of such corporate insolvencies in the second quarter of 2012 was inflated by 156 companies in the Southern Cross group of care homes being declared insolvent in June.
Of these, 104 appear in the figures for the second quarter.
Without them, there would have been 1,206 corporate failures, a drop of 7% from the first quarter and a 2% fall from a year ago.
Brian Johnson, insolvency partner at accountants HW Fisher said: "Rarely have the numbers flattered to deceive more."
"The numbers simply aren't showing the pressure which has built up in the system, as thousands of companies bump along the bottom, kept alive only by low interest rates, and frequently by their owners pumping personal savings into them.
"Of course, such unproductive and loss-making companies are dragging down the economy as a whole, and can only defy business gravity for so long," he said.
Individual insolvencies
The number of individuals going bust has been on a steady downward trend since the start of 2010.
Within this group, bankruptcy orders have shrunk dramatically as people hopelessly in debt have switched to using the new debt relief orders (DROs) instead, a procedure first introduced in 2009.
The number of DROs has now risen to the point where, at 7,956 in the second quarter, they almost matched the number of bankruptcy orders, which stood at 8,088.
The number of individual voluntary arrangements (IVAs) has also been on a gentle downward trend during most of the past year, to stand at 11,346.
Mark Sands at accountancy firm RSM Tenon said many individuals in financial difficulty had been bailed out by the Bank of England's policy of keeping interest rates at a record low of 0.5% for more than three years.
"It is no coincidence that a year after base rates were reduced, personal insolvencies started a downward trend resulting in eight of the last nine quarters registering a fall," he said.
"The low base rate has actually protected homeowners and a robust private sector has minimised unemployment levels, as many experts believed it would be more than the current 2.58 million by now.
"As soon as we start to see an increase in the base rate I am sure personal insolvencies are likely to follow, but that is some way off," he added.
Joanna Elson of the Money Advice Trust, said the extent of debt problems amongst households was not reflected in these insolvency figures.
"Survey data suggests around 10 million individuals in the UK (around 20% of the adult population) find themselves in a constant struggle to manage their debts," she said.
"Beyond that, an estimated 2.5 million individuals in the UK are in arrears on at least one consumer credit product, household bill or payment."