Oki Electric shares plunge 41% on accounting scandal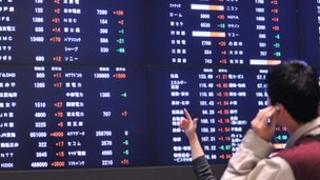 Oki Electric has become the latest Japanese firm to be caught in an accounting scandal.
The maker of printers and telecommunications equipment said that it discovered financial irregularities at its Spanish unit.
It warned that the discrepancies could cause losses of about 8bn yen ($102m; £65m) and delay the release of its first-quarter financial results.
Oki Electric shares dropped as much as 41% to 72 yen in Tokyo trading.
The Tokyo Stock Exchange said it had put Oki Electric under watch and was considering delisting the company.
In a statement on its website, the company said its Madrid-based unit Oki Systems Iberica had overstated accounts.
As a result, the firm said it would miss by a month the Tokyo Stock Exchange's financial reporting deadline of 14 August.
Other scandals
Earlier this year, Japan's Olympus Corp was fined 10m yen after it admitted to a 13-year accounting fraud.
The medical equipment and camera-maker lost about $4bn (£2.5bn) in market value because of the scandal, but was allowed to keep its listing on the Tokyo bourse after being placed under supervision.
Olympus still faces criminal investigations and shareholder lawsuits against former executives who were involved in the scheme.
However, several Japanese companies have been delisted from Tokyo's bourse because of falsified or misstated accounts over the years.
These include heavy machinery maker IHI Corp, Seibu Railway and cosmetics firm Kanebo.