French Connection warns of fall in half-year profits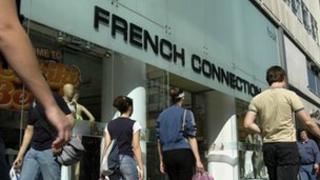 French Connection has warned that it will report a fall in profits for the first half of 2012.
Against a backdrop of weaker consumer spending, the fashion retailer said its profits would be about £7m lower than a year earlier.
It added that its revenues for the six months would also be down, falling by 7%.
French Connection is continuing to review its UK and European operations, saying the process was "well advanced".
The company also announced that its contract to supply clothing to Sears in the US had been terminated by the American retailer.