Mobile phone shop staff mislead on prices, says Which?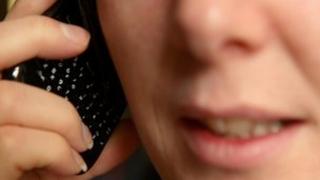 Shop staff are misleading customers over fixed price mobile phone contracts, according to a consumer group's mystery shopping exercise.
Undercover shoppers from Which? went into 39 phone shops and asked if the price would stay the same throughout the length of the contract.
In 82% of cases, staff gave incorrect information about the deals.
However, phone companies can take advantage of a clause which allows them to increase prices.
Which? said that four out of five of the big mobile operators had increased prices in the past year on contracts that customers might have thought were fixed. Most were rises of more than 3%.
"It is totally unacceptable that people are not being told the full story about potential price rises when signing up to contracts in mobile phone shops," said Richard Lloyd, Which? executive director.
"Shockingly, even when we asked directly about price increases, the vast majority of staff denied this could happen. There should be no nasty surprises after signing a mobile contract."