Energy giant PTT bids for control of miner Sakari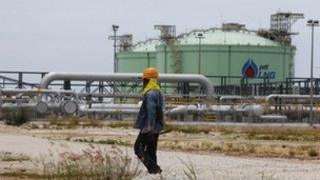 The Thai energy giant PTT is bidding 1.2bn Singapore dollars ($960m;£607m)) to take full control of Indonesian-focused coal miner Sakari.
PTT, which is controlled by the Thai government, already owns 45.3% of Sakari, which is listed in Singapore.
The company, which has been the largest shareholder in Sakari for three years, wants to expand further in to coal mining.
PTT's offer is conditional on it gaining majority control of Sakari.
It expects the deal to be completed by October.
PTT said in a statement: "Through PTT Mining's offer, we are seeking majority control of Sakari Resources and enabling shareholders to take advantage of the highly attractive premium we have offered."
Sakari has two coal mines in Indonesian Borneo and also holds a 15.1% stake in a mining firm with concessions in Mongolia.
Its customers include power companies in Japan, South Korea and Taiwan.