Used car complaints top Citizens Advice list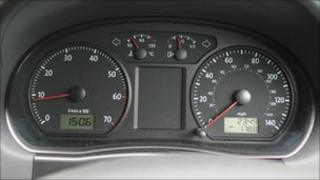 Complaints about second-hand cars bought from independent dealers are the most common gripe from people using the Citizens Advice helpline.
The new service, which started in April, received 150,000 calls in its first three months.
Of those, 12,000 calls - 8% - were about used cars from dealers.
That was three times the number of complaints received about second-hand cars bought from franchised dealers and private sellers together.
Citizens Advice said the people who had complained to them about unsatisfactory cars from second-hand dealers had spent £55m in total on the cars or poor service.
Citizens Advice chief executive Gillian Guy said: "If you're not a motor head, stepping onto a used car dealer's forecourt can feel like entering a lion's den."
"But there are things consumers can do to protect themselves, like looking out for unusually low mileage on an old car, which could mean it's been tampered with."
The CAB said about two-thirds of the complaints about cars bought from second-hand dealers concerned the vehicles, with 10% concerning misleading information about the cars.
The next most common complaints were about upholstered furniture, mobile phone contracts, repairs from independent garages and women's clothing.